Darren Hamilton Law Office provides expert legal counsel for the preparation of wills and estate planning. Our team of wills and estates lawyers ensure our clients receive peace of mind and are prepared for life's unforeseen circumstances. We provide legal services for will preparation and estate planning for our clients' beneficiaries. Our client approach and dedication to our clients ensures that the individual needs and goals of each client are met. We provide unmatched, one-on-one service that is detailed and accurate.
Wills and Estates Lawyers in Calgary, AB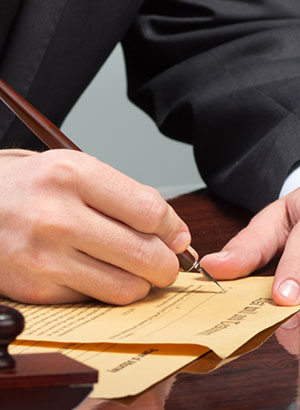 Darren Hamilton Law Office is experienced in handling all matters relating to will and estate law in Alberta. We are a Calgary-based lawn firm with years of experience in providing trusted and reliable legal counsel when it comes to will preparation and estate planning.
We understand the difficulty and complexity related to will preparation and our team of wills lawyers work closely with our clients to ensure that their individual needs are addressed. At our firm, we provide our clients with an open atmosphere to discuss sensitive issues in a private setting and to determine asset inheritance upon death. We ensure that assets are distributed in accordance with our clients' wishes. Our lawyers have the resources and the knowledge to simplify the process and to provide advice with respect to our client's needs.
Our estate planning lawyers are able to handle all matters related to estate planning. We provide expert legal advice for all estate planning issues to protect our clients' beneficiaries and to ensure that their wishes are followed.
Professional Wills and Estates Lawyers
Our wills and estates lawyers are expert legal advisors in helping our clients protect their investments and prepare for the future. Our services are tailored to each client's needs and we provide legal advice that is reliable, practical, and trustworthy. We handle each client case with the utmost professionalism and we guide clients through every aspect of will preparation and estate planning and the administration process.
Our expert services include:
Will Preparation

Estate Planning

Administration of Estates

Review of Existing Will
Expert Wills and Estates Lawyers
Darren Hamilton Law Office has years of experience in providing our clients with unmatched, trustworthy legal services for all matters relating to wills and estates law. Our unwavering commitment to ensuring that our clients' assets and investments are protected have helped to build our reputation for being a top law firm in Calgary.
Save